Recent 2009 Adopted may still be at the bottom of our Available Dogs page.
2008
December 2008 ADOPTED BELOW 29
Update 12/05/08
(click picture to play)

Miller


Penny
Update 7/20/08

Lily Lou


Cosmo
Update 12/05/08

Cash


Brandy MD

3 puppy mill pups


Bubba MD

Missy

Hooch MD

Baxter

Junior
Update 12/17/08

Luke

Buddy

Porsche
Update 10/09/08

Charlie

Pepsi

Rosie MD
Update 11/16/08

Turbo
Update 11/30/08

Poochie

Sparky

Oscar MD
Update 11/16/08

Martha

M

D

Ranger


HEARTWORM POSITIVE SIBLINGS!!!!


Manny

Preston MD

Gadget
November 2008 ADOPTED BELOW 33
Update 10/04/08

Zeus
Odis

Noah

Update 9/15/08

Dusty

Slipper

Maggie

Mack

Ella

Duke

Scooby
Update 11/03/08

Tracy
Update 10/04/08

Cody 2 MD
I Am A

Update 10/09/08

Samuel


Bonzi MD


Angel

Jake
Update 9/24/08

Dillinger
Update 11/03/08

Naz

Mandy

Jonah

Update 10/09/08

Parker



Nic

Abby MD

Preslie MD

Rosie

Dozer

Oliver (AKA Herbie)

Thunder


Princess

Chico

Lucky


Casey
October 2008 ADOPTED BELOW 16

Domino
Update 7/28/08

Queenie

Mercedes
Update 9/24/08

Oakley


Sammy


Lucy
Memorial 10/14/08

Rosie
Update 7/20/08

Belle

Lady

ElvisMD

Koda

Diamond

Update 9/15/08

Hope
Otis NY

CottonMD
September 2008 ADOPTED BELOW 28

Houser
Update 7/07/08

Ella


Jenna
I Am A


Max



Euric


Drake

Mabel
Update 9/24/08

Violet

Shelby
Update 8/28/08

Jake SR

Sophie MD
I Am A


Bucky


WARNING GRAPHIC PICURES

Lily

Tyson


Tillie

Roxy


Zacky

Harley

Max2


Hailey
Update 9/15/08

Belle


Zeus


Apollo

Katie

Charlie2

RockyMD
Update 7/20/08

Cody

Bella
August 2008 ADOPTED BELOW 30
Wilbur
Update 7/15/08

Dutchess

Samantha

Mitso

Dude

Update 8/22/08

Soldier


Neno

Ruby
Update 7/06/08

Big Brown
Update 7/20/08

Harley Quinn

Update 7/06/08

Summer
Update 6/07/08

Brutus
Update 8/22/08

Deuce

Willow

Update 6/14/08

Momma

Sophie

Maggie
Update 7/26/08

Bobby
Update 7/28/08

Dana

Walker

Port
I Am A


Bacchus


Princess
Update 7/06/08

Rambo

Momma 2

Jubilee
Update 2/11/08

Shelly

Tyson

Lexi
Update 7/15/08

Camacho
July 2008 ADOPTED BELOW 32


Update 7/06/08

Penelope


George
Update 7/20/08

Rocky 3


Millie

Jake 4

Winston

Billy

Buddy

Taz
Update 4/12/08

Eddie
Update 4/23/08

Uzi

Caesar

Snuggles

Picasso

Shirley

Update 7/7/08

Chief

Pearl
Update 12/22/07

Roscoe


Rocky

Phoebe


Update 6/09/08

Dutchess



Seamus


Duke
Memorial
Update 6/08/08

Cinnamon
Update 4/28/08

Sampson

Riley

Lilly


Lightning

Bogey

Captain
Update 5/30/08

Keedo
June 2008 ADOPTED BELOW 30
Update 5/30/08

Fancy


Maggie

Princess

Roxy 2

Update 5/30/08

Cleo
I Am A


Gatsby

Angel


Patches
Update 6/09/08

Max


Romeo

Hennessey

Nubby

Baxter

Foley

Chester

Cookie

Rocky

Sadie

Samantha
Update 5/24/08

Molly

Stitches
Update 6/07/08

Cassius
Update 5/30/08

Sinatra
Update 5/01/08

Mikey

Dobbs

Diamond

Smudge
Update 5/14/08

Micha

Leslie

Babe
May 2008 ADOPTED BELOW 27

Grissom


Tory
Update 5/06/08

Bosley


Ricky


Brittany

Duke

Zoey

Horatio

Roxy

Update 4/17/08

Prissy

I Am A


Remmy

Update 5/04/08

Daisy
Update 4/23/08

Debo


Cooper

Paulie
Update 4/17/08

Johnny

Fergie


Daphne
I Am A


Amy
Update 5/04/08

Moe

I Am A


Nico
I Am A


Xander

Vivian

Gracie

Tiger
April 2008 ADOPTED BELOW 21
Tyson

Max

Reilly


Rocky B.
Update 4/17/08

Belle
I Am A


Cosmo

Dora



Kane

Dax
Update 3/3/08

Bongo

Courage

Chance MD

Jackson

Pogo
Myah


Butch


Zeus

Buddy

Drake

Kept by owner
r


M

aggie


Buster
March 2008 ADOPTED BELOW 39
Kept By Owner

Sarge

Lenny


Colton


Grady


Misty

Sophia
Update 3/15/08

Teca

Betty
Update 3/15/08

Libby
Update 3/15/08

Hope


Cody



Lola

Update 3/10/08

Soulful Sam


Lucy


Carmel


Jack

Update 1/18/08

Chantilly
Update 4/15/07

Sunday
Update 3/21/08

Lucky
Update 3/02/08

Hazel
I Am A


Wilshire
Update 1/08/08

Lena

Kruger
Update 2/13/08

Buster

Sydney
Update 2/5/08

Molly and Mickey
Update 2/20/08

Dakota
Update 2/22/08

Miss Scarlet
Update 2/13/08

Donovan


Lady

Brewsky
Update 1/31/08

Nick

Taz
Update 2/22/08

Carli
Update 2/11/08

Duke2


Liddy
Update 2/5/08

Champ


Boo

February 2008 ADOPTED BELOW 35

Oscar
OPEN PAGE

TO SEE PICTURES




Update 12/22/07

Penny


Lennox


Romeo



Dory

Coconut

Jester


Wilson



Willy (Aka Wilbur)
Update 2/24/08

Rosie2
Update 2/20/08

Princess

Sadie

Mimi


Petra


Cali

Update 1/08/08

Goliath


Alice


Mason
Memorial 02/15/08

Gentle Storm

Update 1/29/08

Zena

Nakota

Brooklyn

Baby Rico


Millie
Update 2/11/08

Boomer
Update 12/30/07

Roscoe2



Oliver


Roxy
Update 1/21/08

Waffles


Ally
January 2008 ADOPTED BELOW 18
Update 12/19/07

Jessie
Update 12/03/07

Joey
Update 12/13/07

Anna
In Foster 1/05/08

Cookie


Chaos
Update 1/05/08

Harley2
Update 12/29/07

Apollo


Viejo
Update 10/08/07

Otis



Monty



KO
I Am A


Mason


Daja


Smokey


Big Brown Bear



Gabby
I Am A


Willy



Hunter
Updates
2008
12/31/08
New Dogs: Lucy Md, Floyd MD, Bubba
Adopted:

Cash, Cosmo, Brandy, Miller
12/28/08
New Dogs: Noel, Maddie, Sadie, Cojax, Dixon
Updates: Petey, Muggles, Diamond
Adopted:

Hooch, Missy, Bubba

12/26/08
Transport Needed

Boston MA to Philly area
12/21/08
New Dogs: Kimball, Blackie, Ginger Cat, Tut Cat, Bubba, Paula
Updates: Macy, Petey, Grason
12/17/08
New Dogs: Lucy, Diamond, Junior
Updates: Luke, Grason
Adopted:

Porsche, Charlie , Junior, Luke, Buddy,
12/12/08
New Dogs: Happy, Missy
Updates: Xena
Adopted:

Turbo, Rosey, Pepsi
12/09/08
New Dogs: Buddy
Updates:
Adopted:

Manny, Ranger, Martha, Sparky, Pepsi, Preston, Poochie
12/05/08
New Dogs: Luke, Tyson, Princess, Cash. Hooch, Treasure
Updates: Droopy, Layla, Miller, Mali
Adopted:

Gadget
Shop AABR for Great Gifts
Click on our store link to shopAABR !
Or buy our fundraiser collars

or 2009 AABR Calendars
Calendar Available Now!
Transport Needed


Transport
Posted 12/03/08
Philly area to Boston MA
ASAP... Thank You...
12/02/08 - 2009 AABR Calendar Available Now!

Click to enlarge
11/30/08
New Dogs: Preston, Rosie, Brandy, Mateama, Stella2, Penny
Updates: Buster, Poochie
Adopted:

Dusty, Noah, Zeus
11/27/08
New Dogs: Gadget
Updates: Mr Unique
Adopted:

Mack, Slipper, Maggie
11/23/08
New Dogs: Grayson, Cosmo, Pepsi, Sparky, Ella
Updates: Stella Video
Adopted:

Tracy, Scobby, Cody2, Duke
11/19/08
New Dogs: Maggie
Updates: Daisha, Chance
Adopted:

Samuel
11/16/08
New Dogs: Amos, Ella, Buffy
Updates: Kisses, Rogue, Turbo, Marino, Miley, Martha
Adopted:

Bonzi, Ali, Angel
11/13/08
New Dogs: Baxter, Martha, Oscar, Macy
Adopted:

Jake, Naz, Dillinger
11/07/08
New Dogs: Turbo and Porch, Jake, Angel, Mack, Noah
Updates:
Adopted: Thunder, Dozier, Oliver, Rosie, Nic, Abby, Preslie, Parker, Jonah, Mandy
Memorials



In Loving Memory - Haley
11/03/08
New Dogs: Smokey, Mali, AbbyMD, DroopyMD, PreslieMD, Rogue MD, Bonzi MD, BobMD, Ali MD, Thunder
Updates: Xena, Naz, Layla, Tracey - photo
Adopted:

Casey, Lucky, Chico, Princess
10/31/08
Adopted:

Mercedes, Oakley, Lucy, Domino, Gunther, Queenie
10/23/08
New Dogs: Domino, Manny, Tracy, Scooby, Casey, Ranger, Macy, Lucky
Updates: Rock
Adopted:

Cotton, Diamond, Lady, Elvis, Koda, Belle, Otis, Rosie
10/17/08
New Dogs: Princess
Updates: Unique
Memorial: Rosie
10/11/08
New Dogs: Oliver, Kisses, Rosie, Lucas
Updates: Muggles
Adopted:

Hope
10/09/08
Updates: Chauncey, Samuel, Parker, Charlie, Pookie
10/04/08
New Dogs: Gunther, Chico, Nic, Jonah, Copper, Parker, Lady, Cotton, Elvis, Mercedes
Updates: Foster, Xena, Brandy, Moochie, Zeus, Cody 2 MD, Miller
Adopted:

Houser
9/28/08
New Dogs: Lucy, Houser
Updates: Layla - Video, Jake MD, Nickeo - Video
Adopted:

Jake Sr, Shelby, Mabel, Drake, Max ,Euric, Jenna, Ella, Violet
9/24/08
New Dogs: Dozer, Diamond, Dempsey
Updates: Oakley, Dillinger, Violet
Adopted:

Belle, Roxy, Tyson, Tillie, Sophie, Lily, Bucky
Mars Petcare US Voluntary Limited Food Recall - 09/12/08
9/15/08
New Dogs: Slipper, Rock, Shelby, Dillinger, Sophie
Updates: Belle, Pookie, Dusty, Hope, Elvis, Stella, Buster
Adopted: Zacky, Max, Hailey, Harley
9/05/08
New Dogs: Bucky, Muggles, Boots, Sadie, Violet, Tyson, Mable, Naz
Adopted: Zues, Apollo
9/04/08
Adopted: Katie, Charlie2, Rocky, Cody, Bella
Happy Ending: Rocky NY
8/28/08
New Dogs: Max, Max2, Harley, Charlie2, Maddox, Zacky, Jake Sr, Koda, Apollo, Zeus, Lily
Updates:
Adopted: Deuce, Summer, Soldier, Ruby, Neno, Brutus, Dude, Big Brown, Harley Quinn, Wilbur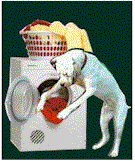 Wish List: Washer Dryer

Thanks to the Stanton's for the washer!!!!!

Transport
8/15/08
New Dogs: Bella, Maggie, Neno, Marino, Miley, Duke
Adopted: Bobby
8/13/08
New Dogs: Gus
Adopted: Princess, Dana, Port, Walker, Momma2, Bacchus, Rambo
8/05/08
New Dogs: Stella, Daisha, Ruby, Hailey, Walker
Updates: Sugar, Cash, Cody, Momma2 - pixs
Adopted: Shelly, Jubilee
8/02/08
New Dogs: Momma2
Adopted: Lexi, Tyson, Camacho
7/31/08
Adopted: George, Millie, Soldier, Rocky3, Penelope, Pookie,Jake4
7/28/08
New Dogs: Euric, Daisy
Updates: Queenie, Dana
Adopted: Buddy, Taz, Billy, Winston
7/26/08
New Dogs: RockyMD, Samuel,Jake 4
Updates: Bobby, Tillie (pics), Sammy (pics), Billy (pics), Miller's Story , Queenie
Adopted: Eddie, Uzi
7/22/08
Updates: Nick, Myrtle
7/20/08
New Dogs: Buddy, Taz, Port, Bacchus, Tillie, Sammy, Billy, Millie
Updates: Cody 2 (pics), Harley Quinn (pics), Sophie (pics), Lily lou, Deuce, Bobby, Miller (pic), Cody, Rocky 3, Belle
Adopted: Snuggles, Pearl, Shirley, Chief, Ceasar, Picasso
7/15/08
New Dogs: Harley Quinn, Dana, Bobby, Picasso, Camacho (new pictures), Cody 2, Sophie, Tyson
Updates: Dutchess
Adopted: Phoebe, Dutchess
7/12/08
New Dogs: Samantha
Adopted: Rocky, Rosco
7/10/08
New Dogs: Rocky
Adopted: Seamus, Duke, Queenie
7/07/08
New Dogs: Winston, Jake SR, Caesar, Jenna, Brandy, Soldier
Updates: Elvis, Chief, Ella
Adopted: Sampson, Cinnamon
Memorial: Cinnamon
7/06/08
New Dogs: Charlie, Pookie, Belle, Layla
Updates: Hope, Summer, Ella, Brown, Rambo, Penelope
Adopted: Lightning, Keedo, Captain, Bogey, Lily, Riley
6/29/08
New Dogs: Riley, Deuce, Captain, Chief, Phoebe, Penelope, Cody, Princess, Lightning, Lexi, Pearl
Updates: Queenie
Adopted: Princess, Roxy 2, Maggie, Fancy
6/24/08
New Dogs: Queenie
Updates: Oakley
Adopted: Nubby, Hennessey, Romeo, Max, Angel, Patches, Gatsby, Cleo
6/19/08
New Dogs: Romeo, Rocky 3, Remus
Updates: Hope (new pics), Gatsby
Adopted: Rocky, Foley, Cookie, Chester, Baxter
6/16/08
New Dogs: Pucci, Roxy 2, Lilly
Updates: Elvis, Zeus, Chance
Adopted: Sadie
Happy Beginnings: Lennox
6/14/08
New Dogs: Rocky, Seamus, Baxter
Updates: Princess, Momma, Big Brown
Adopted: Stiches, Molly, Samantha
6/09/08
New Dogs: Chester, Ella, Drake, Mandy, Jubilee, Nubby
Updates: Elvis, Cinnamon, Miller, Max, Dutchess, Mikey
Adopted: Diamond, Dobbs, Mikey, Sinatra, Cassius
6/07/08
New Dogs: Cookie, Hennessey, Layla, Snuggles, Diamond
Updates: Brutus, Cassius, Rosie
Adopted: Babe, Leslie, Micha, Smudge
6/03/08
New Dogs: Smudge, George, Roxy, Sugar, Hope, Brutus, Leslie, Big Brown
Updates: Camacho, Chance
Adopted:
6/02/08 AABR Boxer Flying High... Cocoa - Adopted in 2006!


Transport
5/30/08
New Dogs: Sadie
Updates: Cleo, Keedo, Fancy, Sinatra, Cassius, Momma, Chauncey, Champ
Adopted: Tory, Grissom
5/25/08
New Dogs: Maggie, Cinnamon, Shirley, Tory, Bogey, Cassius, Dutchess
Updates: Molly
5/17/08
New Dogs: Mitso, Daisy
Updates:
Adopted:
5/14/08
New Dogs: Zoey, Tank, Sinatra, Dobbs, Duke
Updates: Micha, Jake, Oakley
Adopted: Daphne, Fergie, Paulie, Cooper, Jonny
5/08/08
New Dogs: Fancy,
Updates:
Adopted: Nico, Moe, Amy
5/06/08
New Dogs: Grissom, Daphne,
Updates: Bosley, Oakley
Adopted:
5/04/08
New Dogs: Patches, Princess, Cooper, Horatio, Nico, Oakley
Updates: Daisy, Moe
Adopted: Vivian, Tiger, Xander, Kiki, Garcie
5/01/08
Updates: Mikey
4/29/08
New Dogs: Mikey, Fergie, Miller, Molly, Tiger
Updates: Jake, Sampson
4/25/08
Updates: Myrtle
Adopted: Xander, Max
4/23/08
New Dogs: Cleo, Stitches, Amy, Rambo, Max
Updates: Dutchess, Elvis, Uzi
Adopted: Rocky, Reilly
4/21/08
Updates: Brittany (new Pics)
Adopted: Dax, Kane , Cosmo, Dora, Belle
4/17/08
New Dogs: Paulie, Gracie, Cosmo, Roxy
Updates: Bosley, Moe, Ricky, Belle, Max, Sampson, Prissy, Keedo, Johnny
Friends of AABR New Dog: Scotty
Adopted: Bongo, Courgae
4/12/08
Updates: Eddie, Eve, Myrtle, Unique
Adopted: Butch, Zeus, Chance MD, Pogo, Jackson, Myah
Memorial



Beautiful Buddy
4/8/08
New Dogs: Summer, Momma, Courage, Dax, Rocky B.
Updates: KiKi
Adopted: Buster, Drake, Maggie
4/7/08
New Dogs: Dora, Zeus, KiKi
4/3/08
New Dogs: Vivian, Jackson, Foley, Buster, Pogo, Xander, Lenny
3/30/08
New Dogs: Debo, Brittany, Keedo
Adopted: Misty, Soulful Sam, Sophia, Lucky, Jack, Chantilly, Carmel, Colton, Grady, Cody, Lola, Libby, Teca, Hope, Lucy, Betty,

Sunday

, Lenny
3/26/08
New Dogs: Kane, Maggie
3/21/08
New Dogs: Sophia, Sampson, Chance MD, Misty
Updates: Moochie, Lucky
Adopted: Wilshire, Hazel
3/17/08
New Dogs: Drake
Updates: Elvis, Belle
Don't Forget: AABR Benefit Golf Tournament
3/15/08
New Dogs: Betty
Updates: Hope, Moochie, Lily Lou (new Pictures), Teca, Moe
Adopted: Sydney, Buster, Lena, Kruger
3/13/08
New Dogs: Cody, Lola, Chancey
3/10/08
New Dogs: Grady, Micha, Zeus, Bosley, Belle
Updates: Cash, Soulful Sam, Grady - Pic
Adopted: Scarlett, Brewsky, Donavan, Dakota, Lady, Nick
03/07/08 - Hazel's home safe tonight!!!
New Dogs: Reilly
3/4/08
New Dogs: Wilshire, Colton
Updates: Bongo
Adopted: Champ, Carli, Duke 2, Liddy, Boo
Hazel has been spotted!
3/2/08
New Dogs: Max, Babe
Adopted: 4 Puppies, Penny
Lost: Hazel
2/29/08
New Dogs: Johnny
Updates: Boo (Pics)
Adopted: Dory, Romeo

Seniors - Please Read
Don't Forget: AABR Benefit Golf Tournament
Spotlight on: Do you have the Right Stuff?
Adoption Questions? - Please Read
Apollo would like you to read this...
2/26/08
New Dogs: Myrtle
Adopted: Oscar, Coconut, Jester, Mimi, Sadie, Goliath, Princess, Petra, Cali, Rosie2, Willie
2/24/08
New Dogs: Carmel, Lady
Updates: Rosie2
Adopted: Alice
2/22/08
New Dogs: Jack
Updates: Miss Scarlet, Carly, Lily
Adopted: Mason
2/20/08
New Dogs: Sadie, Liddy, Boo
Updates: Princess, Dakota, Prissy
Adopted: Baby Rico, Brooklyn, Zena, Nakota
Memorial 02/20/08

Charming Champ
2/16/08
Updates: NICK!
2/15/08
New Dogs: Soulful Sam, Prissy, Miss Scarlet
Adopted: Boomer, Millie
Memorial 02/15/08


Gentle Storm
2/13/08
New Dogs: Romeo, Remmy, Hope, Charming Champ, Moe, Gentle Storm
Updates: Buster, Donovan
Adopted: Roscoe2
2/11/08
New Dogs: Millie, Carli, Baby Rico, Nakota, Princess, Alice, Wilson
Updates: Duke2, Shelly, Boomer
Adopted: Waffles, Roxy, Oliver
2/07/08
New Dogs: Kruger, Oliver
Updates: Jake
Check out our
Rescue Friendly Sponsors
2/05/08
New Dogs: Petra, Teca, Taz, Libby, Mimi
Updates: Jake MD, Champ, Molly and Mickey, Cali and Brooklyn (new Pics)
Adopted: Alli
1/31/08
New Dogs: Brewsky
Updates: Nick!
Adopted: Anna, Jessie, Joey
1/29/08
New Dogs: Uzi, Buster
Updates: Zena, Bongo
Adopted: Cookie
1/26/08
New Dogs: Rosie2, Brooklyn, Cali
1/22/08
AABR Benefit Golf Tournament
1/21/08
New Dogs: Moochie, Lennox, Butch, Chaos, Zena, Molly and Mickey, Willy
Updates: Waffles, Unique, Nick, Champ
Adopted:Viejo, Chaos, Harley2, Appollo
1/18/08
Updates: Champ, Chantilly
Adopted: Mason, KO, Monty, Otis
1/12/08
New Dogs: Sydney, Roxy
Updates: Eve, Duke2, Dakota, Petey
Adopted: Daja, Smokey
Boxer Found - Remus
1/08/08
New Dogs: Abby, Shelly, Jake, Dory, Angel
Updates: Lena, Goliath, Donovan
Adopted: Big Brown Bear

Transport
1/06/08
Updates: Donovan
1/05/08
New Dogs: Donovan, Viejo
Updates: Harley2, Cookie, Lena, Waffles, Casey
Adopted: Willy, Gabby, Hunter