SHOP AABR -
Help us help them!
Proud Members of:




---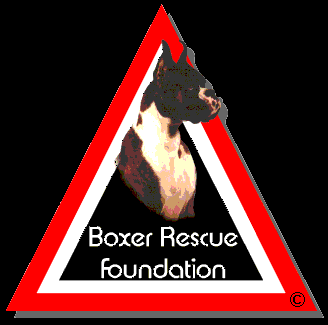 Adopt A Boxer Rescue is proud to be the recipient of a grant by The Boxer Rescue Foundation

Adopt A Boxer Rescue - proud and grateful recipients of a grant from the ASPCA
AABR recently received a grant from the ASPCA Philly RAP for $2,050. Thanks to the hard work and good relationship of AABR Philadelphia, PA area volunteer Colleen Kane, this grant will help AABR rescue and care for many of the dogs coming for the Philly area.
Philadelphia, PA is one of the ASPCA's targeted Mission Orange Sites. You can read more about it by clicking on the link below:
The Humane Society of the United States Launches First National 'Puppy Mill' Tip Line
Hotline, 1-877-MILL-TIP

AABR's
Rescue Friendly Sponsors
Boxer Galleries - Ema
il your stories and/or funny pics to:
Sandy@adoptaboxerrescue.com
---
Sign up for our AABR Newsletter, and keep in touch.
Vote every day!
AABR
Animal Rescue Site Fundraiser
Enter "adopt a boxer rescue" in the name field, and "PA" in the state field. Hit "search", and VOTE. It's that easy.
Thanks! We are very close to winning $3000 for the boxers, with your help.

We at AABR, believe that a Boxer is just about the perfect friend. However, he or she will demand a lot from you. They'll rely on you for nearly everything; food, water, shelter, protection, training, exercise, grooming, veterinary care, and of course love and companionship. While it is important to choose the right Boxer for your needs, it is equally important to ensure that you can meet theirs. You must prepare for their arrival, and make them a well-mannered and welcome member of your community. The responsibilities of being a guardian of any dog are great, but the love and friendship you'll receive in return is priceless.
Adopt A Boxer Rescue is an all-volunteer 501 (c) (3) charitable organization formed to rescue, rehabilitate, and re-home unwanted and abandoned boxer dogs. We work within Connecticut, Delaware, Maryland, Massachusetts, New Jersey, New York, Pennsylvania, northern Virginia, Washington DC and Rhode Island.
---
New Website Launch! Nov 15 2016
11/15/2016 - This is it... We've known for quite a while that the old website (vintage 2004) needed redoing. Take a look around our new site and please use our new Search Function on the Available Dogs page to help you find potential new family members.

Please remember that there are others also looking for the perfect match, and there is only one family for any dog on the website. Please be open to your Foster Advocates suggestions and recommendations. And thank you for not going to a pet shop and instead adopting a rescued boxer in need of a home.
This site will not be updated... Please go to http://adoptaboxerrescue.com
"Until we extend the circle of our compassion to all living things, we will not, ourselves, find Peace..." ~~Dr. Albert Schweitzer

What's New!
Great Seasonal Fund Raiser's for Adopt A Boxer Rescue
Click on link to SHOP AABR - Help us help them!
AABR Events
More Detail: Events Info
Visit our events page for location details and times!

Come out and join us! Events Info
Forecast over the northeast US
Dog Updates
---
What's New!
Other Postings...
AABR

Needed
We need help to transport dogs from shelters and pickup points through out the Adopt A Boxer Rescue region.
Please watch for our Next Transport Needed below:
Transport Needed from ...
Please email transport
if you can help.
Rescue transport is the link from one heart to another.
Thanks for stopping by to look at our updates!


On Deaf Boxers
Rudy's Journal Special Needs in a Small Package
1 of the perks of doing the website. =)
Current Volunteers and Fosters: Join our discussion group.